Within the frame work of the international community support to HNEC, the visits of representatives of Embassies and international missions to the HNEC continue; as the HNEC Chairman, Dr. Emad Al-Sayah welcomed today, April 29th, 2021, the Charge d'Affairs of Greece, H.E. Mr. Ioannis Stamatekos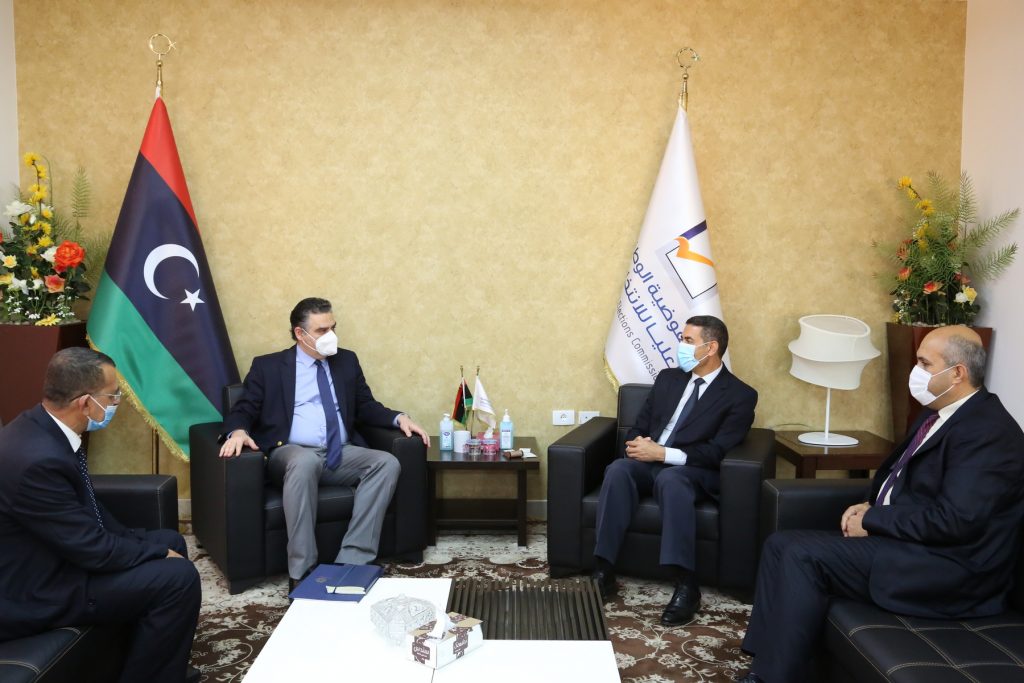 During the meeting, they reviewed HNEC preparations for the upcoming Dec 24th, 2021 elections and the potential support that could be provided in the field of managing and implementing elections.
From his side, H.E. Mr. Ioannis Stamatekos expressed his appreciation to the efforts exerted by HNEC and its leadership in creating the appropriate conditions for conducting elections in accordance with the best international standards and practices.