HNEC Chairman Dr. Emad Al-Sayah, welcomed the MP of the National Unity Government, Mr. Abd  Al-Hameed Edbaiba, today, Tuesday March 23rd, 2021. The meeting was attended by two HNEC Board Members: Mr. Abd Al-Hakim Al-Shaab and Mr. Abo Baker Marda, and the Director General, Mr. Dr. Yahya Al-Jadeed, at the HNEC Board office.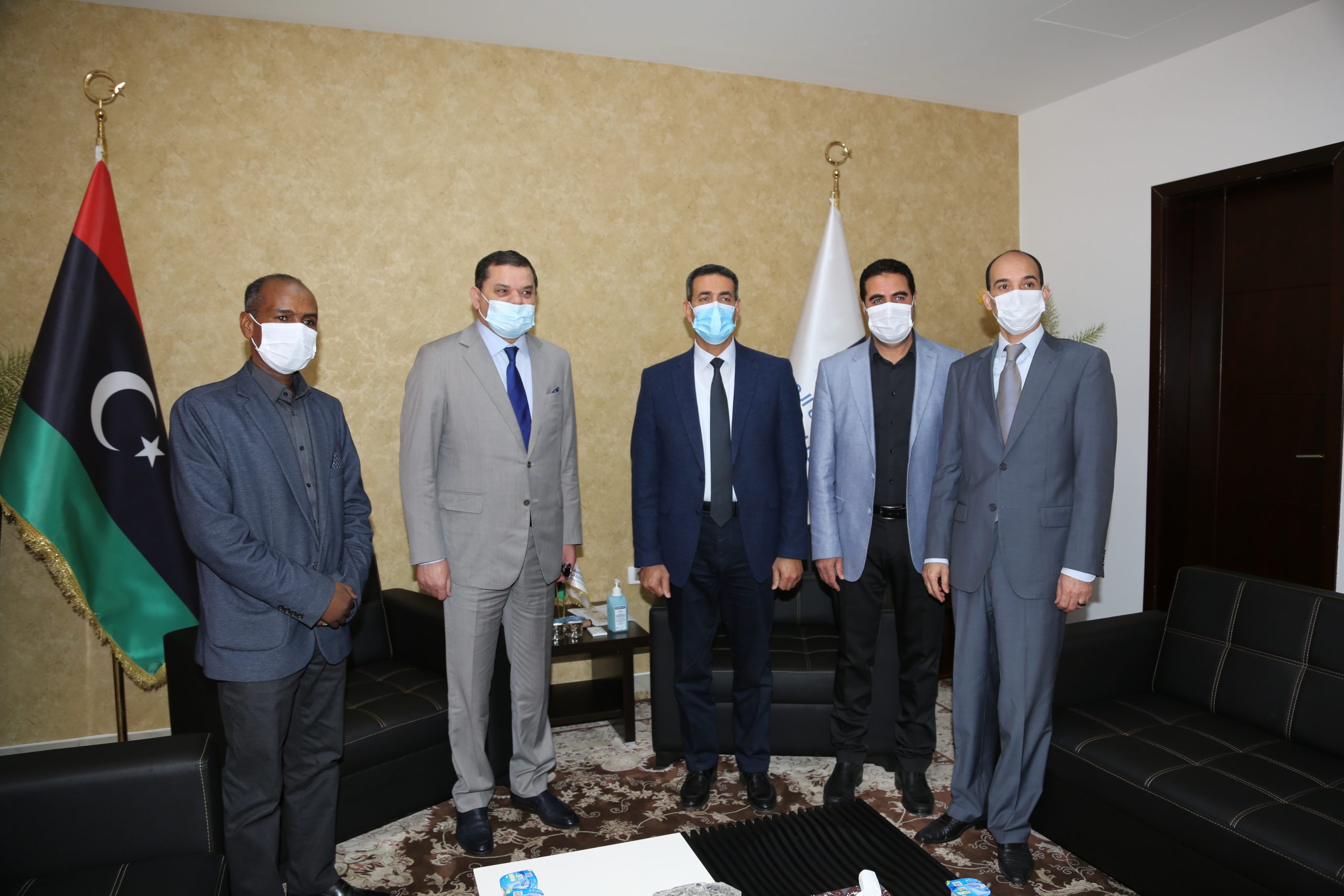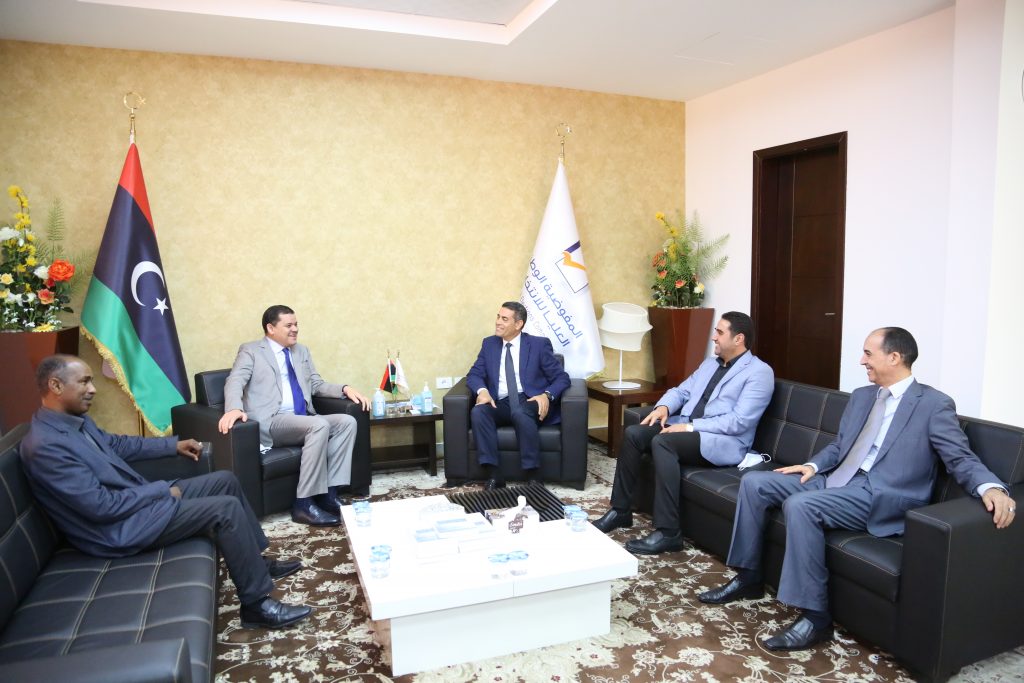 During the meeting, the participants discussed the upcoming elections, the HNEC's preparations for this national event and the level of logistical preparations that the Commission is preparing.
Further, they discussed the technical requirements needed to ensure that HNEC performance meets the highest professional standards. H.E. the Prime Minister, expressed his readiness to support the HNEC and asked the Commission to urgently identify its additional needs and present them to the Government to provide them, in order to provide the best possible means for the success of this national event.