The Chairman of the High National Elections Commission, Dr. Emad Al-Sayeh, received the Italian Ambassador to Libya Giuseppe Buccino today, Wednesday, December 16, 2020, at the Headquarters of the HNEC.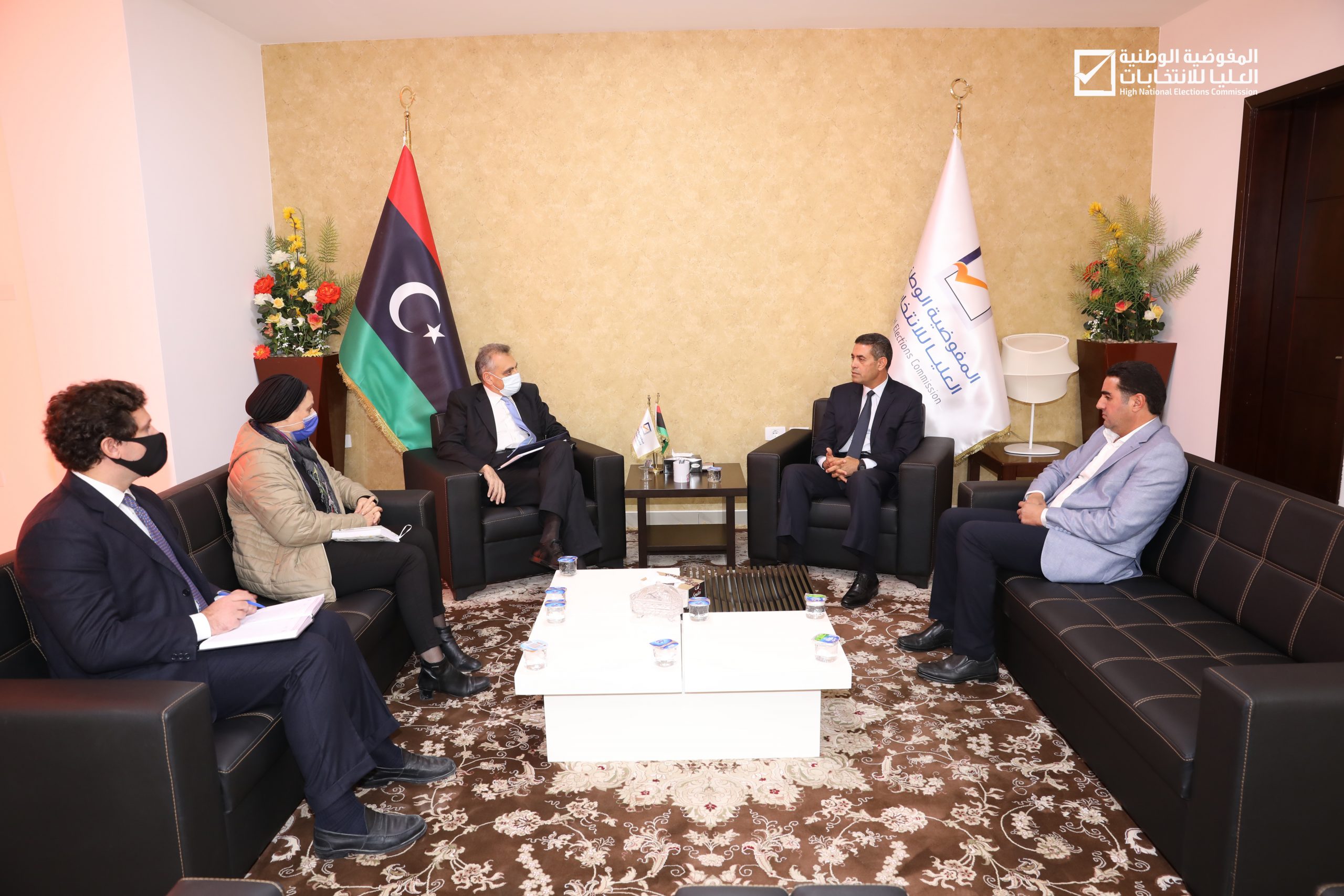 The meeting, which was held in the presence of the Commission's Board member, Mr. Abdul Hakim Chaab, reviewed the Commission's preparations, its level of readiness to implement the electoral events scheduled to be held on December 24, 2021, and the evolution of the electoral process in Libya, starting from the election of the General National Congress until the election of the House of Representatives.
For his part, the Italian ambassador praised the efforts made by the Commission and its management to provide ideal conditions for holding elections in accordance with the highest international standards.
This visit comes within the framework of the international community's support for the democratic process in Libya, and to stand on the level of readiness of the Commission to implement the electoral processes, and to discuss the type of support and expertise that can be provided in the field of election management and implementation.